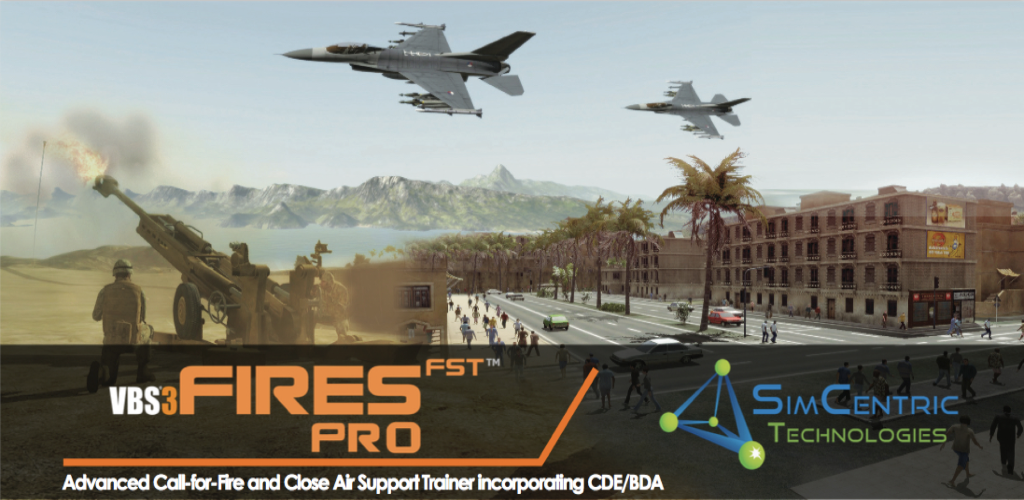 SimCentric Technologies will be exhibiting at I/ITSEC 2017 in Orlando 27 Nov – 1 Dec on the Bohemia Interactive Simulations Booth #2235. SimCentric shall demonstrate numerous enhancements to their flagship VBS3Fires FST Pro enabling full spectrum offensive fires, close air support and UAV vectoring capabilities with incorporation of realistic Collateral Damage Estimates and Battle Damage Assessment utilising our Ambience pattern of life generation tool. Completing this configuration is our MediaMate smart device live streaming application simulating a UAV Rover 5 ISR feed in a BYOD (Bring Your Own Device) integration.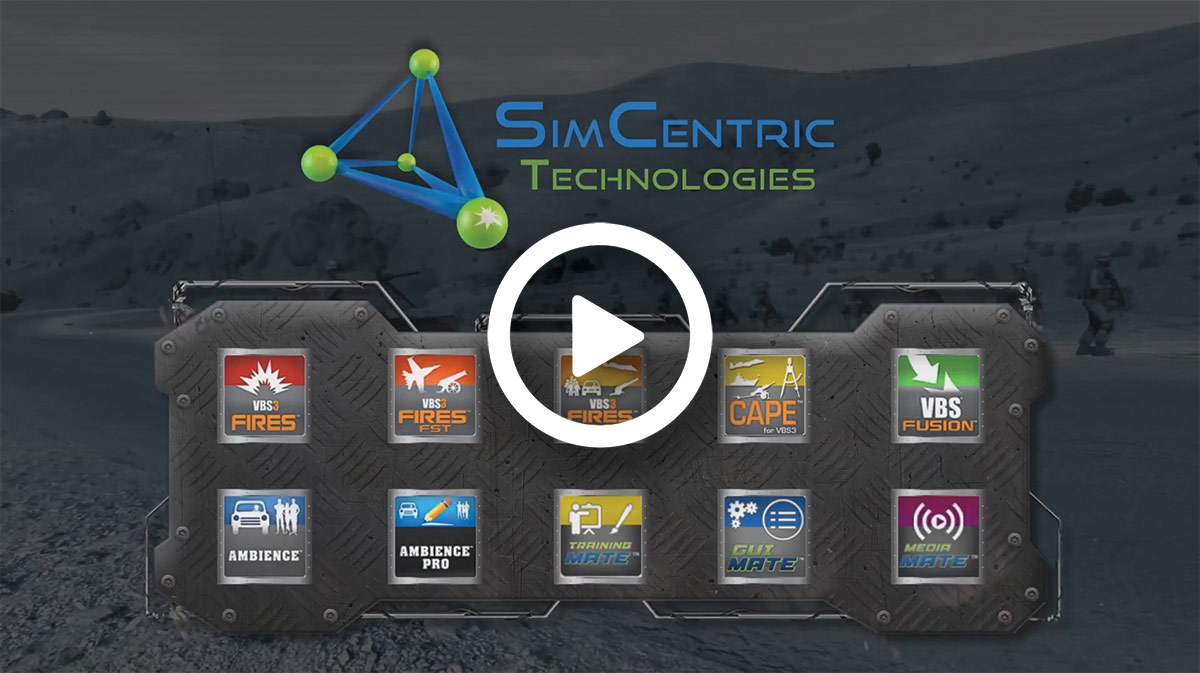 ---

Support for Multi-Channel IG Configuration: With the release of VBS IG terrain rendering engine, SimCentric has fully integrated VBS3Fires FST across a multi-channel system with VBS IG supporting a high-fidelity dome configuration. For our current user community, this enables a "desktop to dome" comprehensive solution across all hardware configurations with seamless VBS3Fires FST interoperability utilising any combination of VBS3 and VBS IG. Importantly, this enables utilisation of current VBS3Fires FST licences with no additional expense to integrate into VBS IG, and once released, VBS Blue IG, Bohemia's full earth rendering capability.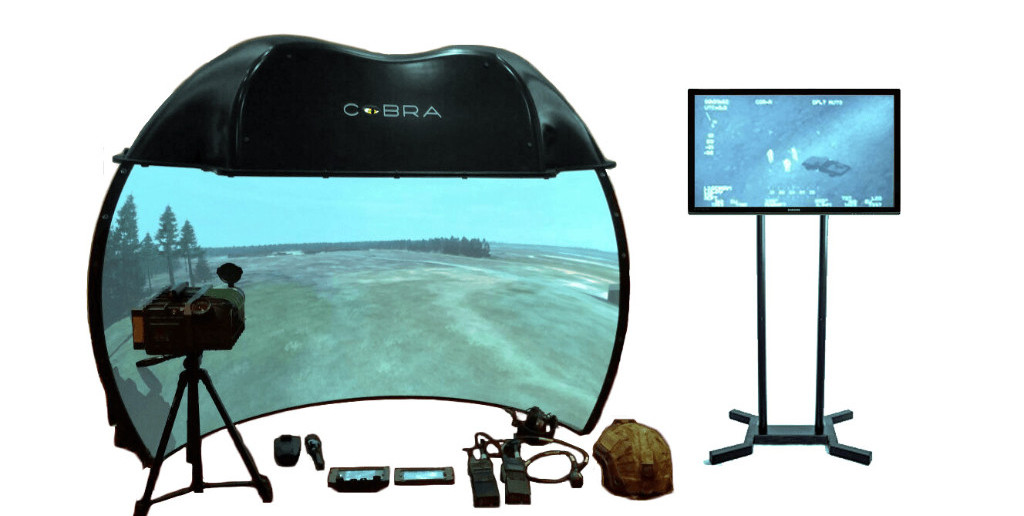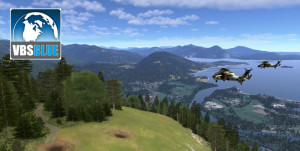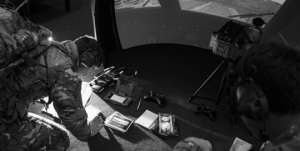 Nautilus Cobra Accredited VBS3Fires FST JTAC Dome (Top, Bottom Right)
VBS Blue IG (Bottom, Left)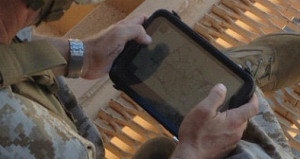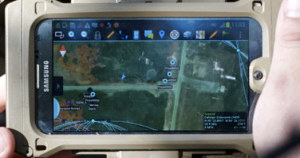 Digitally Aided Close Air Support (DACAS) – ATAK: In 2015 VBS3Fires FST was integrated with StrikeLink, enabling the USMC to conduct DACAS missions within the VBS3Fires FST simulated environment using the same system used for live missions. Building on this success SimCentric is proud to announce the release of their Android Tactical Assault Kit (ATAK) VBS3Fires FST integration module in Q1 2018, with further proprietary based DACAS platforms to follow. Supporting precision targeting, intelligence feeds on surrounding land formations, navigation, and enhanced situational awareness, ATAK represents a quantum leap in DACAS supported capability for the operator.
---

SimCentric has also undertaken intensive development work over the past twelve months, delivering a range of advanced and doctrinally accurate features of relevance within VBS3Fires FST. These are available from Version 3.17.3 onwards to all customers with a valid support contract, and include: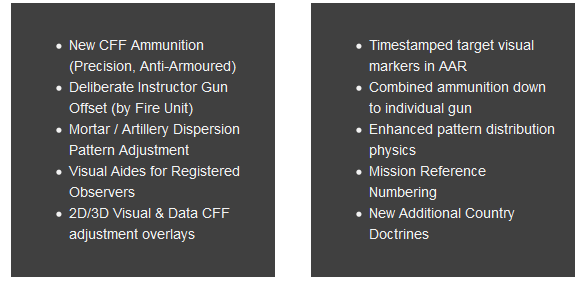 ---

SimCentric shall also be exhibiting VBSFusion, the official Application Programming Interface (API) supporting VBS3, our GUIMate application that accelerates the process of building, deploying and maintaining custom GUI content within VBS3, and our TrainingMate "virtual classroom" enabling synchronized and highly efficient instructor enabled VBS3 training instances to be conducted either in a co-located or geographically distributed environment.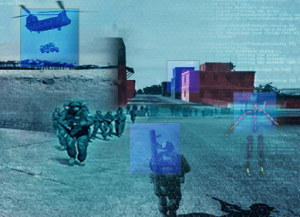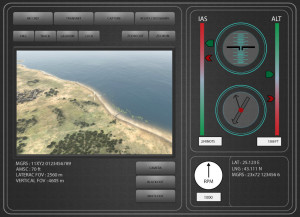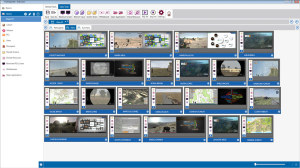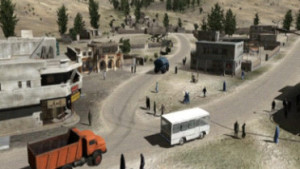 Ask also about our extensive refactoring of our Ambience Pattern of Life Generation tool including new standards based externalised processing of entity AI, resulting in significant performance boosts across both entity counts and frame rates.
---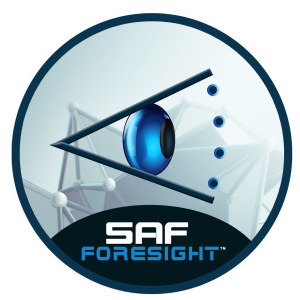 SAF-Foresight™ :Currently under intensive R&D with a Q1 2018 completion of an operational concept demonstrator, SAF-Foresight promises to revolutionise the employment of simulation across the LVC spectrum in major combined and joint exercise conduct, management and after action review. Military Stakeholders only.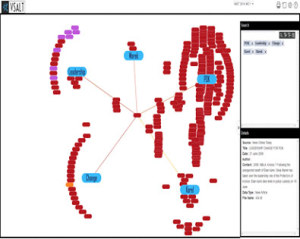 VSALT™ (Visual Search and Autonomous Linkage Tool):
Initially developed in 2016 under a UK MoD funded research/technology grant to explore challenges and potential solutions to Autonomy & Big Data problems in the defence, cyber and intelligence domains, VSALT is an open Artificial Intelligence and Machine Learning particle based data search system directly supporting a vast range of military intelligence and data processing applications. Following user trials and stakeholder feedback, VSALT has been further developed and expanded to include new functionality covering enhanced multi-filters across diverse databases, unique multi-view options based on weighted data search relevance, timeline defined and network relational strength criterion.
---
Coming Soon to I/ITSEC 2017!
Following on from a highly successful ASC 2017, SimCentric will be exhibiting at I/ITSEC in Orlando, Florida, from November 27th – December 1st 2017.

---

SimCentric Technologies is a global software company started in 2008, and specializing in advanced, high fidelity simulation middleware applications. Focusing on a "best in class" vision, SimCentric's expertise in AI and Machine Learning enables Military organisations to maximise return from their simulation investment through both COTS and customised solutions.
Become part of the action www.simct.com.
For Press or Media enquiries contact tessbutler@ruddynice.com
---