SimCentric demonstrate six fully integrated modular middleware applications at ITEC 2017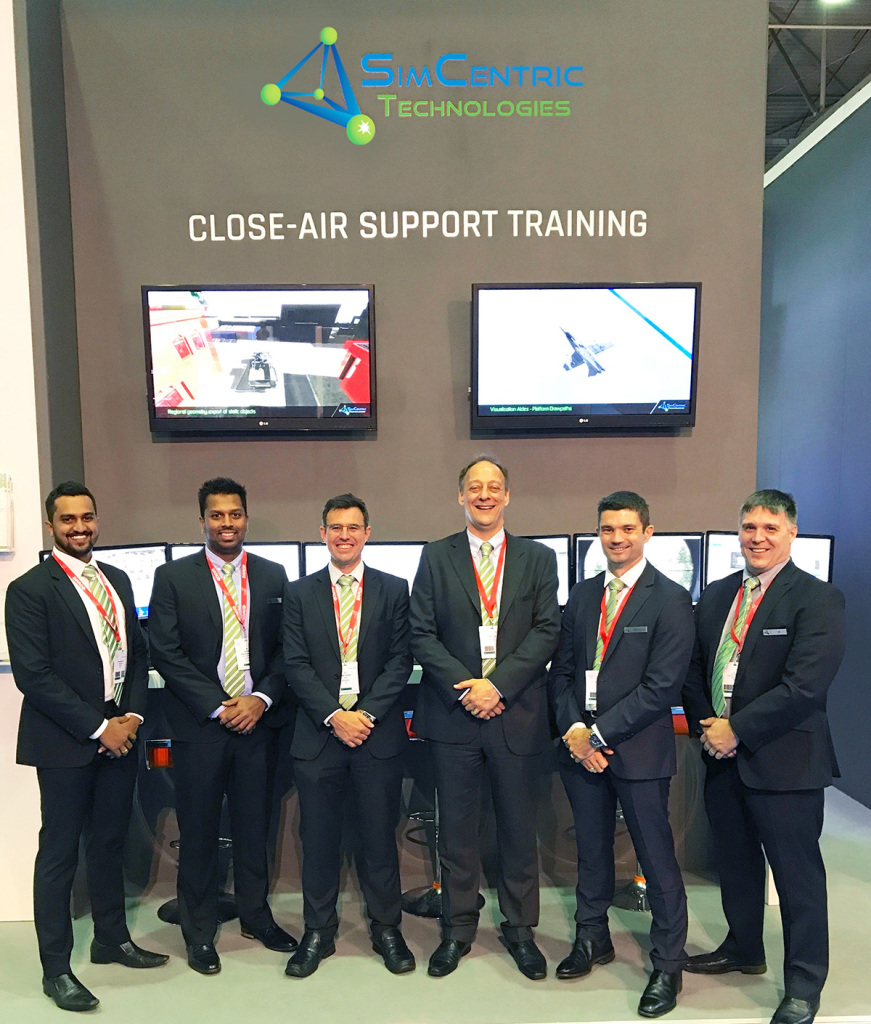 SimCentric Technologies proved the power, potency and flexibility of their software at ITEC in Rotterdam held 16-18 May 2017. In support of a complex "near-peer" networked scenario SimCentric integrated six middleware applications simultaneously; our accredited flagship VBS3Fires FST Call for Fire and Close Air Support application; Ambience Pattern of Life generation tool supporting CDE/BDA; MediaMate delivering a live Rover 5 ISR feed to a BYOD (Bring Your Own Device) IOS/Android smartphone/tablet; GUIMate delivering intuitive user interfaces to trainees at low recurring cost; multiple Fusion plugins; and finally drawing these all together was our TrainingMate "Virtual Classroom" supporting both a C4ISR synchronisation function for LVC exercises, as well as low-cost geographically distributed synthetic training. The result – taking the quality "out of the box" VBS3 synthetic environment to the next level by enabling the customer to choose the additional functionality they require in a modular, integrated and cost-effective manner.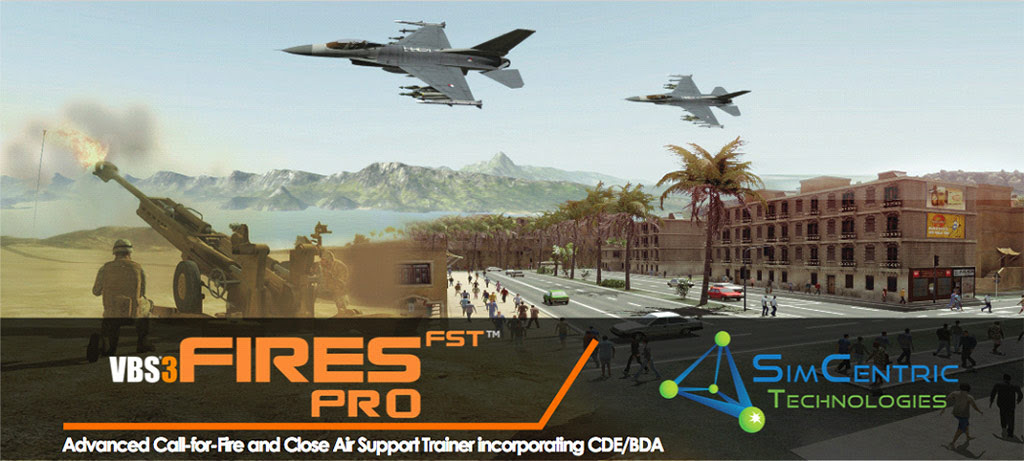 Building upon extensive current usage across NATO, and recent large-scale sales of VBS3 FiresFST to Sweden, New Zealand and Meggitt Training Systems, SimCentric demonstrated our fully integrated VBS3Fires FST Pro application, comprising VBS3Fires FST, Ambience and MediaMate all in one consolidated package. The operational realism incorporating near-peer ground and anti-air assets, militia forces, an expansive civilian population (human and vehicular), adaptive adversary TTPs, advanced Remote Piloted Aircraft (RPA) ISR vectoring, complex ROE, and cognitively challenging CDE was on full display both on the Bohemia Interactive booth, and on the Quantadyn deployable Joint Fires Simulation and Training System (JF STS) Z Box. This is in addition to over a dozen ITEC exhibitors utilising SimCentric VBSFusion Application Programming Interface (API) created and operated plugins to reliably integrate VBS3 to their hardware and software configurations.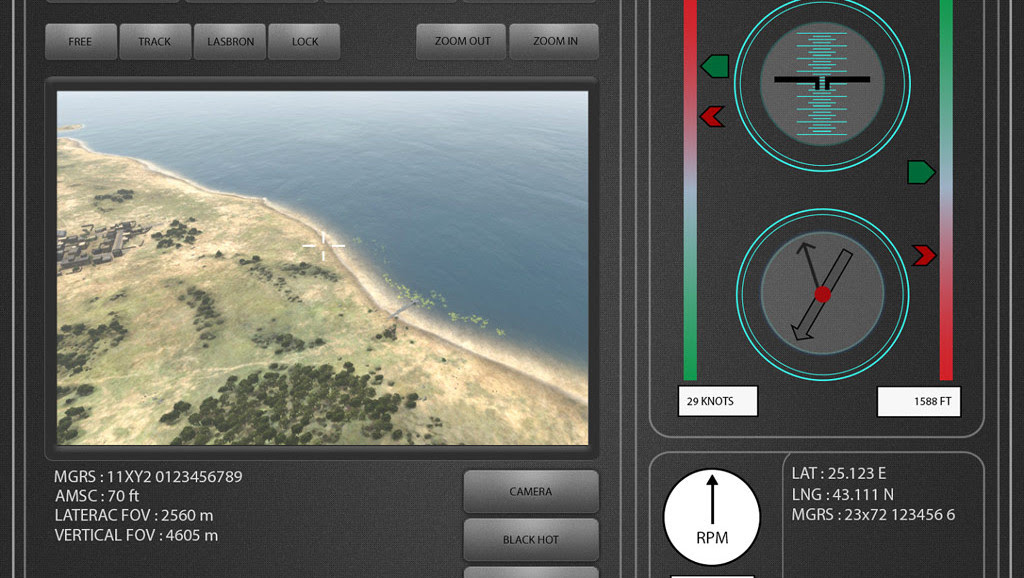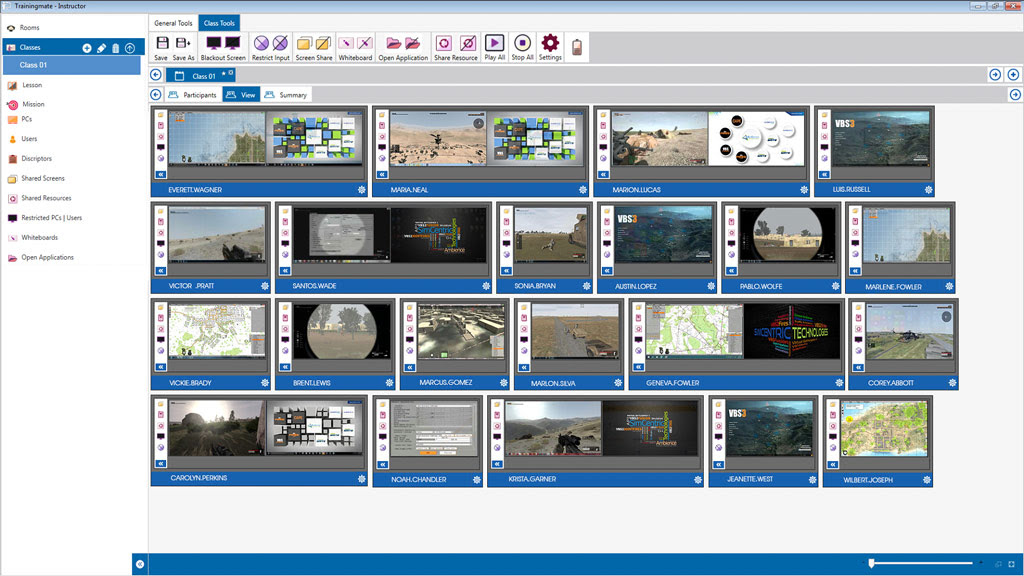 For more information please visit – www.simct.com
For Press or Media enquiries contact – tessbutler@ruddynice.com
SimCentric builds solid partnerships to develop VBS3Fires FST into the future

SimCentric is committed to having excellent working partnerships across industry and the military communities. None are more important than those who deliver and instruct with our technology. Our dedication to our software development has become significant to the end user through the depth of expertise and knowledge gained by working closely with and listening diligently to those committed to delivering the highest quality of training and those operators who ultimately deliver the live capability.
Nautilus International Risk Consultants (Nautilus), based in Poole, Dorset, are an established UK Defence company that provides services and products in simulation and C2 to UK MoD, Civil and Government Organisations. Nautilus determine and deliver the best of breed products into their training and consultancy. Simulation services include Intelligence, Surveillance and Reconnaissance (ISR) supporting UAV operators in cognitive skills training in Complex Scenarios with Human Environments, Shooting, JTAC Training, Kinetic Strike Training, Tactics, Techniques and Procedures (TTPs), Mission Planning and Mission Rehearsal (MPMR) and Medical Training. Their agility, and that of their partners, is critical to them delivering a new, unrivalled JTAC capability in the UK.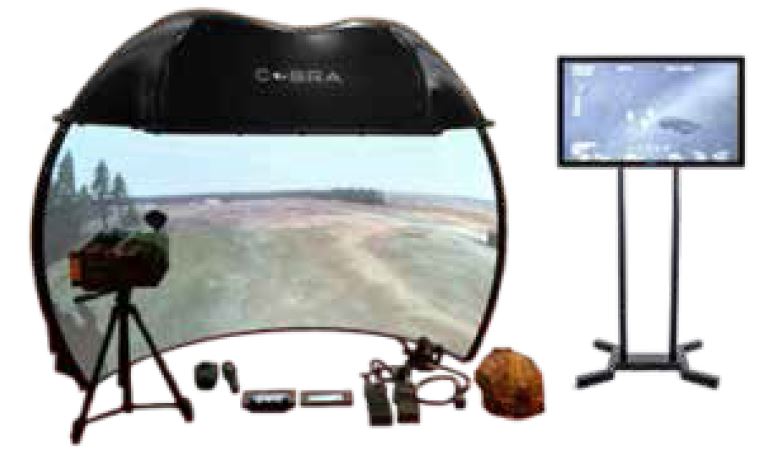 Why Nautilus chose collaboration with SimCentric
VBS3Fires FST is an immersive Call-For-Fire (CFF) and Close Air Support (CAS) training simulation like no other. It combines the flexibility and stunning visuals of VBS3 with a highly sophisticated Close Air Support simulation system, highly realistic JFO and JTAC workflow, as well as all of the functionality available in VBS3Fires. The Close Air Support engine supports the semi-autonomous control of aircraft. No qualified pilot is required to operate a VBS3Fires FST training scenario. Instead, a sophisticated artificial intelligence engine pilots aircraft. This frees the instructor from concentrating on flying an aircraft and allows them to focus on training.
Matthew Jones, C4ISTAR Manager, Nautilus says "SimCentric's VBS3Fires FST is seen as a leading software for JTAC training, which allows for the scenarios to be as realistic as possible. The geometrics of the aircraft and weaponeering for Close Air Support are very credible and the Ground Fires for supporting artillery and mortar missions or Joint Fires missions are realistic. Subsequent customer support has been outstanding and SimCentric are a very forward leaning company to work with."
Nautilus employ a mixture of software developers, 3D Artists and exmilitary within the company. With operationally experienced JTAC SMEs and current serving pilots, who support all JTAC training, this allows scenarios to be based on current and up to date Operations, which can be dynamic and demanding, allowing the JTAC to train in a realistic environment.
Observations from the latest JTAC Concentration at RAF Conningsby included this feedback from a RAF Regt Air Land Integration JTAC, "I was able to have a simulated ROZ, with multiple aircraft, from ISR, Fast Jets and Rotary, which we don't often get in training. This enabled me to work the stack in a safe and controlled way. Great training."
A dynamic and rapidly deployable JTAC training system
The system is unique, in that it can be set up in the majority of locations in under two hours and dismantled in under one. This delivers the maximum training time to the JTACs in the most challenging of circumstances. Training whilst on non-operational deployment has become more standard to ensure operational readiness. The Nautilus system not only enables the JTACs to use their own equipment, whether it be communications or downlink receivers with inter-operability with the pilots; they have the added luxury that Nautilus also provide Form, Fit, Function equipment when required and all scenarios are based on geo-specific locations.
The partnership between SimCentric and Nautilus went from agreement to the delivery of a fully accredited CAS training system in under 9 months.
Nautilus worked hard in developing their JTAC capability in a relatively short space of time. Using their experience and listening to the current JTAC community, they built up an extremely deployable capability using Form, Fit, Function equipment – some emulated and some actual – which enables every JTAC to use equipment that is of a secondary nature. Nautilus' JTAC SMEs have been accredited by FACSTANEVAL and have also been authorised by the MQ-9 STANEVAL, GR-4 STANEVAL, Typhoon STANEVAL, AH-64 STANEVAL and AC-130 Gunship Force to emulate those specific aircraft, along with the JTAC system and achieved accreditation in 2016. The Nautilus system using SimCentric's VBS3Fires FST is accredited for the following:
• Type 2 Controls
• Type 3 Controls
• Day/Night
• Laser
• FMV
• Joint Fires Co-ordination
Customer Confidence
Nautilus highlight their experience and direct collaborations with the end-users and instructors as the key to providing the highest quality of training using simulation. Matthew Jones explains, "Nautilus International Risk Consultants are currently providing simulation to UK MoD, including accredited JTAC training, medical simulation, shooting simulation and Intelligence, Surveillance and Reconnaissance, to name but a few. In our experience and from the positive feedback from our Users, simulation provides not just a lower cost option of support, but a very realistic way of training."
When conducting JTAC training, we always aim to make each scenario as demanding as possible, which enables the JTAC to go through their 12 phases of CAS in a controlled, simulated environment. It is important that the scenarios are realistic, based on real world locations and the ability to use either the JTAC's own equipment, or the Form, Fit, Function equipment that we provide. With the use of operationally current pilots, it is a great opportunity for one on one feedback to the JTACs and also good for the pilots to see the JTACs going through their own training. As an ex-JTAC , I can fully understand what they are wanting to achieve and the complexities of identifying the correct targets to prosecute, especially in a very complex three dimensional battlespace, inherently in close contact with the enemy."
One 26 Regt RA JTAC trainee commented "The JTAC training that we received from Nautilus fully tested me and I became instantly immersed in the scenario. I was able to use equipment that I would carry on exercises and operationally which made the training more realistic." A second stated that they were "First class scenarios, which are current and demanding."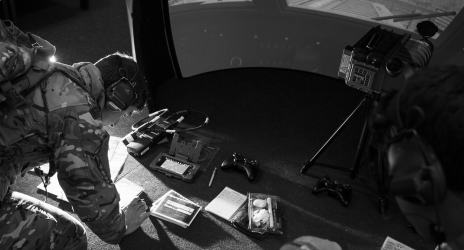 Investment
The meticulous approach of both SimCentric and Nautilus in the development, accreditation and deployment of this JTAC system is directly acknowledged by the user community, building a reputation of excellence in the VBS3Fires FST software and whole system and JTAC training capability.
The system is at Nautilus HQ in Poole and is deployed around the UK and overseas supporting Tri-Service UK MoD JTACs including; 29 Cdo RA, 1 Arty Bde, recently supported the UK JTAC Concentration at RAF Coningsby and 1 Arty Bde, which included JTACs from the UK, US, France, Norway and Canada and has also provided JTAC simulation training to the Bahrain Royal Guard JTACs. SimCentric and Nautilus are investing in the continued development of VBS3Fires FST, working to provide geo-specific terrain rapidly pre-operational deployment, with demanding and current scenarios alongside a dedicated team of developers. Both teams are focussed on keeping the system sharp and up-to-date with the latest procedures and integration with the newest JTAC equipment.
Dr Adam Easton, CEO SimCentric, highlights the importance of the investment and partnership, "Having a highly informed and proven partner delivering the whole system and current JTAC training is invaluable. It means that we can quickly provide new features in VBS3Fires FST that match the latest operational procedures and supporting training requirements, in turn delivering the most current and best end-user experience and training possible. We have committed investment for the long-term development and advancement of VBS3Fires FST and are genuinely dedicated and excited about our ongoing enterprise with Nautilus."
"The ability to conduct Joint Fires with Air, Ground and maritime assets has been invaluable." 1 RHA JTAC, UK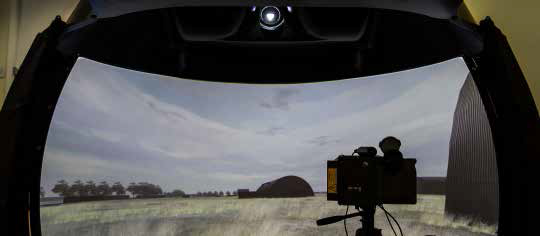 For more information on the Nautilus JTAC system please visit online at: nautilus-intl.co.uk/services
For more information on SimCentric and their complete suite of products visit online at:  www.simct.com/products
---
SimCentric Technologies to exhibit ITEC Rotterdam, Netherlands – 16th to 18th May 2017

SimCentric Technologies will be exhibiting at ITEC in Rotterdam, 16th – 18th May 2017. With vast ongoing global investment in the VBS3 virtual platform including UK MoD (DVS), US Army (GFT) and US Marine Corps (DVTE & ISMT), SimCentric's value adding VBS3 middleware maximizes the return on this financial and training investment for militaries worldwide. At ITEC, SimCentric shall be demonstrating our flagship VBS3 FiresFST Pro enabling full spectrum offensive fires, close air support and UAV vectoring capabilities. Augmenting this is our Ambience pattern of life generation tool

enabling unprecedented realism in Collateral Damage Estimation and ROE application. Completing this configuration is our MediaMate smart device live streaming application simulating a UAV Rover 5 ISR feed in a BYOD (Bring Your Own Device) integration. A specific emphasis for ITEC 2017 will be demonstrating how incidents of Coalition fratricide and non-combatant collateral damage can be reduced through VBS3 FiresFST Pro visualization aides and procedural support features.
SimCentric shall also be demonstrating advanced applications aimed at delivering greater recurring efficiency and systemic flexibility dividends for the VBS3 user community. Our GUIMate Pro application is a development and modelling tool that accelerates the process of building, deploying and maintaining custom GUI content within VBS3. Through this application, significant training liabilities can be reduced through enhancing intuitive proficiency when operating VBS3. SimCentric shall also be demonstrating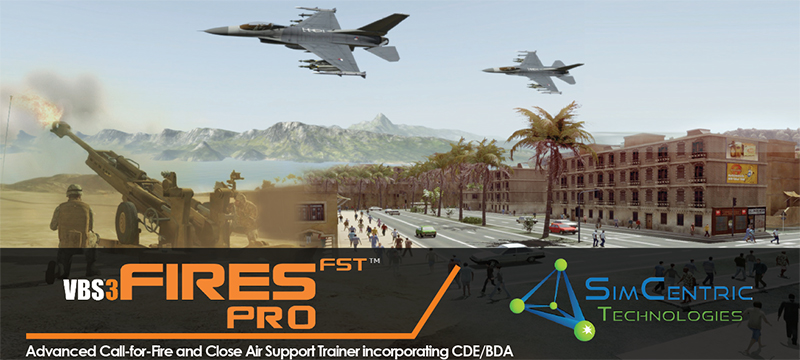 our TrainingMate "virtual classroom" enabling synchronized and instructor enabled VBS3 training instances to be conducted either in a co-located environment, or geographically distributed.
CEO SimCentric Dr Adam Easton commented "we are thrilled at the continuing strong adoption and growth of our modular VBS3 integrated software across a worldwide user community. Our fundamental principle is to ensure we understand the overall capability requirement and the training gap that exists, then address this with the right simulation solution. By continuous and collaborative engagement with our customers, we can meet our goal of delivering a solution, not just a product."



For more information please visit – www.simct.com
For Press or Media enquiries contact – tessbutler@ruddynice.com
---
SimCentric Technologies exhibit at Close Air Support Symposium at Virginia Beach – 4th to 7th April 2017
SimCentric Technologies exhibited at the Close Air Support Symposium in conjunction with QuantaDyn Corporation 4th – 7th 2017 at Virginia Beach. Senior Director – North America, Lee Power demonstrated our flagship VBS3Fires FST application to various  US DoD and NATO stakeholders integrated with Quantadyn's lightweight deployable JTAC training system. Read more…
---
SimCentric providing complementary GUIMate to all current Fusion Users
SimCentric is excited to offer our GUIMate application as a complementary offering to all current VBSFusion Users, enabling a vastly enhanced capability to customise and tailor VBS3 to your requirements. Read more…
---
SimCentric appoint CreativeX Consulting Pte Ltd as Singapore authorised reseller
SimCentric Technologies is pleased to announce the appointment of CreativeX Consulting Pte Ltd as an authorised reseller of SimCentric simulation applications within Singapore effective 31st January 2017.  CreativeX has been a market leader in the delivery of consolidated products and services across the defence, law enforcement, fire services, education and government sectors since 2009. Read more…
---
SimCentric Technologies launch North America Office
SimCentric Technologies proudly announces the opening of our North America Office on 1st March 2017. Based in Fayetteville, North Carolina, this milestone marks an important step for SimCentric in enhancing the engagement, responsiveness, program support and collaborative teaming capacity for both our military and industry partners. …….
---
SimCentric Releases VBS3 FiresFST Pro incorporating Ambience CDE/BDA features
Oxford, UK. SimCentric are excited to announce the release of VBS3 FiresFST Pro, evolving our flagship full-spectrum Call for Fire and Close Air Support Trainer to an unprecedented level. VBS3 FiresFST Pro now incorporates the human and vehicular pattern of life features from our Ambience application ………..
---
SimCentric"s VBS3FIRESFST NATO Accredited in UK Joint Terminal Attack Controller (JTAC) simulator
Oxford, UK. SimCentric are excited to announce that the Nautilus International JTAC simulator system using VBS3FIRESFST has been NATO accredited which then supported the UK JTAC Concentration at RAF Honington. Working with Nautilus to deliver a deployable and highly portable system including COBRA screen and VBS3 software, VBS3FIRESFST has been NATO accredited to Type 2 & 3 controls, Day, Night, FMV and Laser. Using Form………
---
We are exhibiting at I/ITSEC 2016

SimCentric is showcasing their products at the I/ITSEC 2016 starting from the 28th of November to the 2nd of December 2016 at the West Concourse of the Orange County Convention Center in Orlando, Florida. I/ITSEC is also the world's largest modeling, simulation & training conference which will be celebrating its 50th annivesary this year. (1966-2016)
---